Adult Faith Formation
Adult Faith Formation
Faith Groups and Bible Studies

To register for any group, or to open your faith group to others in the parish, please contact Roberta Muoio at (330) 492-3119, ext. 218 or roberta@stmichaelcanton.org
MONDAYS
Men's Fellowship – Monday Evening (1st/3rd of month), 6:30pm – Via Zoom
Learning, discussion, and fellowship – currently using the United States Catholic Catechism for Adults – a reader-friendly version of the longer Catechism, with Church teaching, saints, and more. (Book Cost: $20, which can be purchased after beginning)
Women's Bible Study - Monday bi-weekly, 6:30pm-8:00pm, starting February 27th
FRIDAYS
Women's Book Study – Alternating Fridays, 9:30-10:30am - Via Zoom
Daily life takes a toll in energy, time, and effort. What we need is sanctuary, a place and space that allows us to reflect, rejuvenate, and restore. Recently, we have been reading and discuss Terry Hershey's book, Sanctuary: Creating a Space for Grace in Your Life, which not only defines what sanctuary is but why we need it, where we can find it, and how we can create it. Book Cost: $17, purchased after registering.
Spirits and Spirituality - Young Adults in 20's and 30's
CLICK HERE FOR MORE ABOUT SPIRITS AND SPIRITUALITY
RCIA - Are You Thinking About Becoming Catholic?
Rite of Christian Initiation of Adults
ARE YOU THINKING ABOUT BECOMING CATHOLIC?
Start the conversation by contacting Fr. Benson Okpara or Roberta Muoio at (330) 492-3119, frbenson@stmichaelcanton.org, or roberta@stmichaelcanton.org CLICK HERE FOR MORE
---
Diocese of Youngstown Online Courses
A listing of the Religious Education Certification Opportunities for Catechists and Teachers is available on Catechist Cafe. Core courses, general courses, parish-sponsored, college/university-hosted, and other regional organizations are included in the list of online and onsite sessions. Visit catechistcafe.weebly.com, hover on "For Catechists" for "Catechist Courses."
CTNY on YouTube (Catholic Television Network of Youngstown):
A great resource collecting current and past programs from CTNY - include the award-winning Wineskins (WILB AM Canton 1060/WILB FM 94.5 Canton at 9:30 a.m. and 9:00 p.m) and on YouTube

---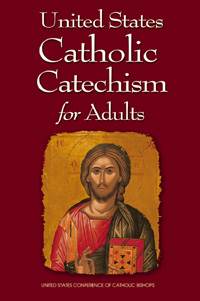 FEATURED ONLINE RESOURCE
The U.S. Catholic Catechism for Adults is now available - for free - online. This book, developed by the U.S. bishops and approved by the Vatican, is an easy-to-read adaptation of the Catechism of the Catholic Church. It also includes great features like biographies of saints, questions for discussion and reflection, quotes for meditation, and prayers.
Take a look at the book by clicking here.
ADULT FAITH FORMATION EVENTS, GROUPS, AND SERIES:
Adult Faith Formation - Main Page (Speakers, Retreats, and Seasonal Parish Series)
Spirits and Spirituality (For Adults in their 20's and 30's)
ADULT FAITH FORMATION PAST EVENTS AND RESOURCES
Roberta Muoio
Pastoral Associate,
Adult Faith Formation
(330) 492-3119, ext 218