Adult Faith Formation
St. Michael Events and Faith Group
---
St. Michael Women's Retreat Day
Saturday, January 18th, 2020
10:00am-3:30pm
(Check-In and Hospitality beginning at 9:30am)

"Prayer: Experiencing God's Goodness"
We have been gifted with many different ways to pray and our preferences often change at different times in our lives. This retreat day will be an exploration of the many possible ways to pray in our everyday lives featuring retreat leader, Sr. Roberta Doneth, OSF.
Interested in signing up? Register by clicking here!
---
St. Michael Men's Retreat Day
Saturday, January 25th, 2020
10:00am-3:30pm
(Check-In and Hospitality beginning at 9:30am)
"Prayer: Getting in the Boat with Jesus"
Do you have trouble praying? Msgr. Jay Clarke will lead us in various ways of praying that connect with our real hungers. These are formats that Fr. Jay has found helpful for himself and others to make prayer life more interesting.
Interested in signing up? Register by clicking here!
---
Rite of Christian Initiation of Adults
ARE YOU THINKING ABOUT BECOMING CATHOLIC?
Star the conversation by contacting Fr. Benson Okpara or Justin Huyck at (330) 492-3119, frbenson@stmichaelcanton.org, or justin@stmichaelcanton.org CLICK HERE FOR MORE
---
Spirits and Spirituality - Adults in 20's and 30's
---
Additional Opportunities in Stark County
Crisis and Consolation in the Early Church - An Historical Perspective
Fr. Patrick Manning will lead us through this 4-part series that looks at the events that shaped the Catholic Church from councils, to heresies to saints.
4 Wednesdays: January 22, February 5, February 12 and February 19 - 6:30-8:00pm
Little Flower Parish - Varble Hall (2040 Diamond St NE, Canton)
For more information call Lori Zimmer @ 330-494-2759
Past Events and Online Resource Library
At our parish's Adult Faith Formation Archive, you can find a record of past speakers, retreats, events, small faith groups, series, and classes.
For some of these programs, you will also find online resources (handouts, powerpoint presentations, etc.)
Additional Online Resources
Are you following us on our Facebook page? If so, you know that we post videos, articles, and other items that can provide inspiration for your day, and help you grow deeper in faith. It's also a great way to keep in touch with what's going on at St. Michael's!
Find us, and like us, on facebook by clicking here.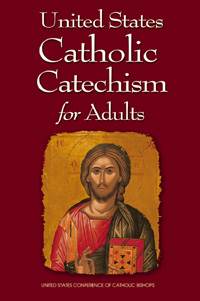 FEATURED ONLINE RESOURCE
The U.S. Catholic Catechism for Adults is now available - for free - online. This book, developed by the U.S. bishops and approved by the Vatican, is an easy-to-read adaptation of the Catechism of the Catholic Church. It also includes great features like biographies of saints, questions for discussion and reflection, quotes for meditation, and prayers.
Take a look at the book by clicking here.
FEATURED VIDEO
As Jesus Welcomed:
Biblical Spirituality for a Welcoming and Engaging Christian Community
Father James Walker, the award-winning Scripture Columnist for the Catholic Exponent, spoke at St. Michael's in September 2014. He reflected with us on what it means to be a welcoming and engaging Christian community, with Jesus as our model. Father Walker's focus was on the message Jesus proclaimed, the methods he used, and the Man himself. He also reflected on the challenges of today's increasingly digital, skeptical, and individualistic culture.
ADULT FAITH FORMATION EVENTS, GROUPS, AND SERIES:
Adult Faith Formation - Main Page (Speakers, Retreats, and Seasonal Parish Series)
Spirits and Spirituality (For Adults in their 20's and 30's)
ADULT FAITH FORMATION PAST EVENTS AND RESOURCES
Pastoral Associate,
Adult Faith Formation
(330) 492-3119, ext 218